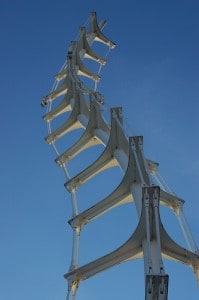 Would you like to learn more about chiropractic?
I do, and that is why I've arranged to interview Dr. Daisy Sutherland, a homeschooling stay at home Mom of 5 and chiropractic doctor. Dr. Daisy, as she is fondly called, is also a freelance writer and business owner. She is a natural Mom if I ever met one!
I've got a number of questions I'd like to ask Dr. Daisy, especially about how chiropractic can help with the common health complaints of Moms and babies.
What would you like to learn from Dr. Daisy? Post your questions in the comments box below and I'll make sure that your question is asked.

[ad#ad-2]
Oh, and to make things more fun, I'm going to give a gift to the one who posts the best question. So be sure to include your name, city and country in your comment. Sorry, but this contest is only open to those who live in the United States and Canada.
What's the prize? A herbal pillow from Pillows of Lavender — a natural way to relax in the middle of your hectic day.
The contest ends on Labor Day, September 1, 2008. Post your questions today!
Related Articles:
Articles on Natural Health at Natural-Moms.Com
Photo by boliston
---
If you liked this post, submit your email address below to get new posts by email:
Disclaimer:
This website is not a substitute for consultation with your health care giver. You should not use any of the exercises or treatments mentioned in this website, without clearance from your physician or health care provider.
Disclosure:
When I mention products, you must assume I will receive compensation for doing so. However, I only recommend products and services I myself use or believe in and would recommend to my own sisters and mother. Nevertheless, you should perform your own due diligence before purchasing a product or service mentioned in this website.