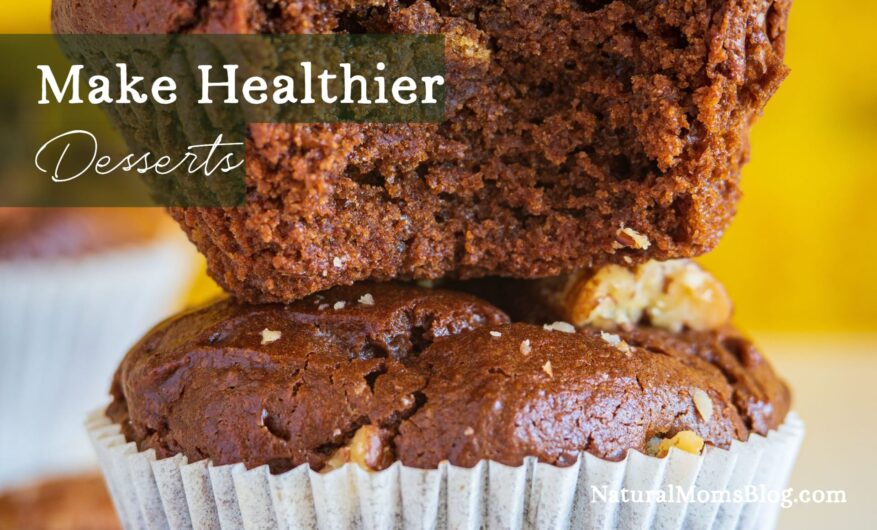 Most of us have a sweet tooth, but when it comes to our health, we know that indulging too often isn't the best idea. But that doesn't mean that you have to completely cut out sweet treats from your life. You just need to find healthier alternatives. Making desserts a little healthier is easier than you think, and the results are just as delicious. In this blog post, we're going to take a look at some easy tips for creating healthier desserts without sacrificing flavor.
Try Simplifying Your Ingredients
When it comes to desserts, most people assume that they're always unhealthy — but that's not always the case. By swapping out processed ingredients with healthier alternatives and simplifying your ingredients list, you can make your dessert recipes much healthier. First of all, instead of using pre-packaged items like cake mixes and cookie dough, do it all from scratch. Whether you try making cookie in a mug or go for a pudding, this will be your first way of making things healthier. Then, wherever you can reduce the number of ingredients. The simpler the better.
Use Natural Sweeteners Instead of Refined Sugar
Refined sugar has no nutritional value, and it can be bad for your health in large amounts. Instead of using white sugar in your baking recipes, try using natural sweeteners like honey or maple syrup. Not only are these options better for you, they also add a unique flavor to your dishes. You can also try using dates or other dried fruits as a sweetener too.
Replace White Flour with Whole Wheat Flour or Nut Flour
Most desserts typically call for white flour, but this isn't always the best option if you're looking for healthier ingredients. Try replacing white flour with whole wheat flour in your baking recipes—the results will be just as delicious. If you're gluten-free, almond flour or other nut flours make great substitutes for white flour as well. Just remember that nut flours tend to absorb more liquid than regular flours, so adjust your recipe accordingly.
Opt For Healthier Toppings and Fillings
Whipped cream and sugary icings may taste good, but they aren't great choices if you're trying to watch what you eat. Opt instead for fresh fruit toppings or nut butter like almond butter or peanut butter. These options still give your desserts sweetness while adding plenty of healthy nutrients. You can also use Greek yogurt as an alternative to whipped cream or frosting. It tastes amazing when paired with fruit toppings as well.
Getting Healthier With Your Afters!
Eating healthy doesn't mean giving up dessert completely. It just means making smarter choices when it comes to what ingredients and toppings we use in our baking recipes. By swapping and simplifying things, we can create delicious treats that are much better for us than their unhealthier counterparts. With these simple tips, anyone can make their favorite desserts a little bit healthier without sacrificing flavor. So go ahead—indulge in those sweets guilt-free.
---
If you liked this post, submit your email address below to get new posts by email:
Disclaimer:
This website is not a substitute for consultation with your health care giver. You should not use any of the exercises or treatments mentioned in this website, without clearance from your physician or health care provider.
Disclosure:
When I mention products, you must assume I will receive compensation for doing so. However, I only recommend products and services I myself use or believe in and would recommend to my own sisters and mother. Nevertheless, you should perform your own due diligence before purchasing a product or service mentioned in this website.