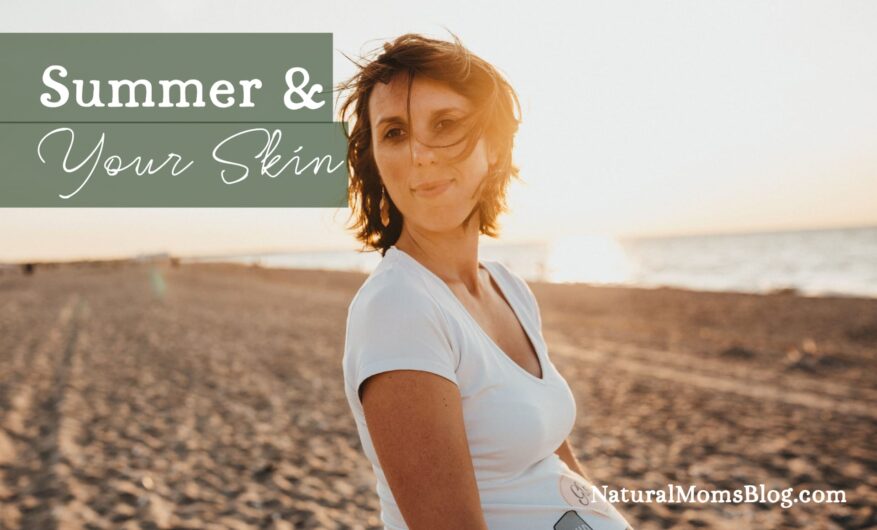 The summertime is the most popular time of year, and for good reason! The sun rises early and sets late, you can get out and about without worrying about rain, and most of all, it's the prime time for a vacation! However, the summer weather can have some adverse effects on your skin. The more time you spend at the beach or in the park while under clear, sunny skies, the more damaged your skin can become. But it's not all bad news! The summer can still be fun if you take the time to protect areas like your face and arms. Here's how.
Make You More Spotty
The summer is a traditionally hot time of year, and that makes anyone and everyone sweat it out! As such, your pores are likely to get clogged a lot more easily, especially in areas like your back and shoulders. It's easy to keep your face clean and dry using hats and fans, but body parts typically kept under clothes can be at real risk for acne. So be sure to thoroughly exfoliate these areas when it's hot out; you don't want to be itching and scratching when you've got your summer clothes on!
Make You Look Older
The sun can be very harsh on your skin. Sure, it feels great to have rays beating down and to get a tan that leaves you feeling beach body ready, but too much sun can cause a lot of issues a little down the line. Above all else, sun exposure can make your skin age more rapidly, and you may have to turn to a procedure like laser skin rejuvenation to restore that youthful look you've missed out on. So if nothing else, be sure to wear plenty of sunscreen for this reason alone!
Give You Sunspots
While harmless, sunspots can be significant blemishes that mark your skin during the sunny times of the year. If you notice them over your hands, arms, and face, don't let yourself worry, but think about applying more protection to these areas of your skin. A higher SPF factor sunscreen will be a good start, but wearing hats and more light, mostly cotton clothes are also a good idea. You can also rub moisturizing ingredients into them to help reduce their color - ingredients like Aloe Vera are very good for this purpose.
Make Your Face Feel Heavy
The heavier your face feels, the less you're going to enjoy a day out! And when the sun is out you can dry out easily thanks to the hot weather, and your skin works overtime as a result. Pair that with the fact that you're likely to be sweating and your pores just aren't going to cope! And this is especially true if you've got makeup on, so think about using light creams only at this time of year.
The summer weather can be lovely, but it can be hell for your skin. Protect yourself before going anywhere.


---
If you liked this post, submit your email address below to get new posts by email:
Disclaimer:
This website is not a substitute for consultation with your health care giver. You should not use any of the exercises or treatments mentioned in this website, without clearance from your physician or health care provider.
Disclosure:
When I mention products, you must assume I will receive compensation for doing so. However, I only recommend products and services I myself use or believe in and would recommend to my own sisters and mother. Nevertheless, you should perform your own due diligence before purchasing a product or service mentioned in this website.