Don't you just love finding multiple uses for things? If so, then you'll enjoy this guest post. You don't have to get rid of the baby furniture when your youngest baby grows up. Just check out all the possibilities below.
---
by Kaitlin Krull
Choosing furniture for your new baby's nursery is exactly like shopping for a new car: exciting, nerve wracking, and so (so) expensive.
After months of searching for the right pieces to fit you and your family, you finally choose the perfect models. Once you've kitted out your baby's room with the finest furniture money (and baby shower gift cards) can buy, you might think your job is done.
Fast forward five or 10 years, when your children have moved out of the nursery and are on to bigger and better things, like bunk beds, computer desks, and forts. Your precious furniture is left in the garage and you can see the money you've wasted.
If this sounds familiar, don't worry! Over at Modernize, we know this sad story, and are here to help you out with a little upcycling DIY.
Here are five of the most ingenious (and simple) ways to reuse your baby furniture once your little one is all grown up.
Porch daybed (from crib)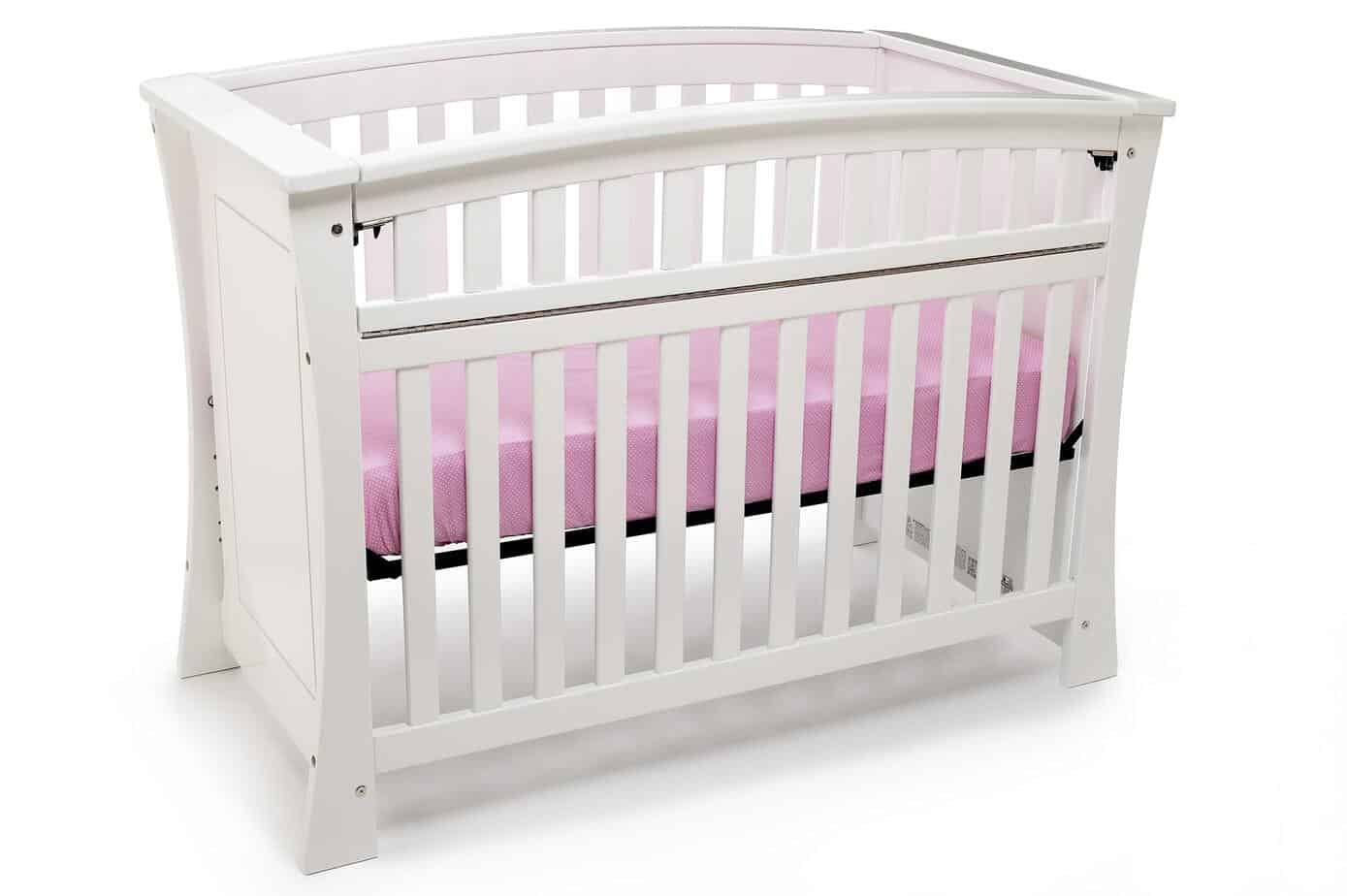 While the Internet is full of baby and toddler crib repurposing projects, there are only so many ways to make a craft table seem interesting. We prefer a more creative approach to reusing your old crib. By removing the front of the crib and sawing off a few inches from the bottom of the legs, you easily make your own DIY daybed.
The best part about this simple project is its versatility: choose fabrics that match your personal tastes and style with cushions, throws, and a fresh coat of paint if you feel so inclined. Once you've finished your crib redo, your new daybed can fit easily into any kids' bedroom, playroom, living space, or even your front porch.
Play workshop (from changing table)
For those of you who love a good Ikea hack, this project should be right up your street (and is about as easy as they come). Start with a basic changing table (we like the cheap and cheerful SNIGLAR changing table from Ikea) and make zero structural changes. That's right, no sawing, hacking, or removing parts to upcycle your changing table.
Repaint the wooden frame if you feel so inclined, but feel free to leave the plain untreated wood if you're going for a more rustic look to your workshop.
Attach a sheet of pegboard or corkboard to the back side of the table (or hang it from the wall behind the unit), add a few storage baskets stocked with toys and tools, and your play workshop is complete. It really is that easy. Changing tables like these also make brilliant play kitchens, toy storage units, and tons of other imaginative play stations (but we really like this option because it's thinking outside the box).
Kitchen island (from dressing table)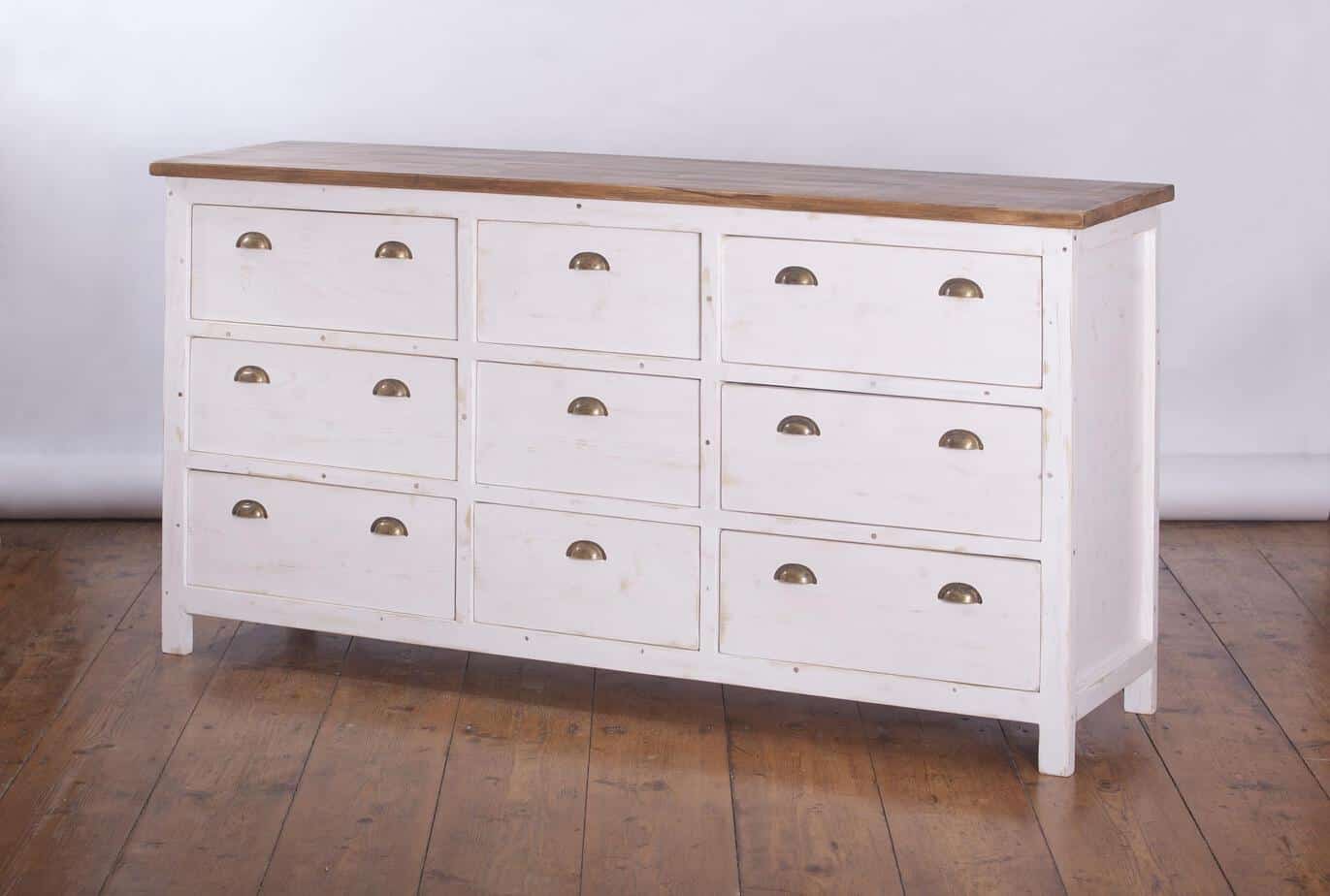 In case you hadn't noticed by now, this list is all about simple upcycling projects. Making your own kitchen island from your nursery's dressing table (or a dresser from anywhere, really) is just as easy as the other projects listed here.
Start with an old dresser (the tattier the better), sand, prime, and paint to your heart's content. If you want to get particularly crafty, consider adding a butcher's block on top of the dresser or installing a hanging paper towel rack on the side.
Thankfully, if you have neither the inclination nor the DIY skills to complete either of these add ons, your dresser/kitchen island comes with plenty of pre-installed storage. This project is perfect for renters and for those of us who aren't quite sure about a permanent kitchen island but would still like to give it a try.
Heirloom rocker (from nursing chair)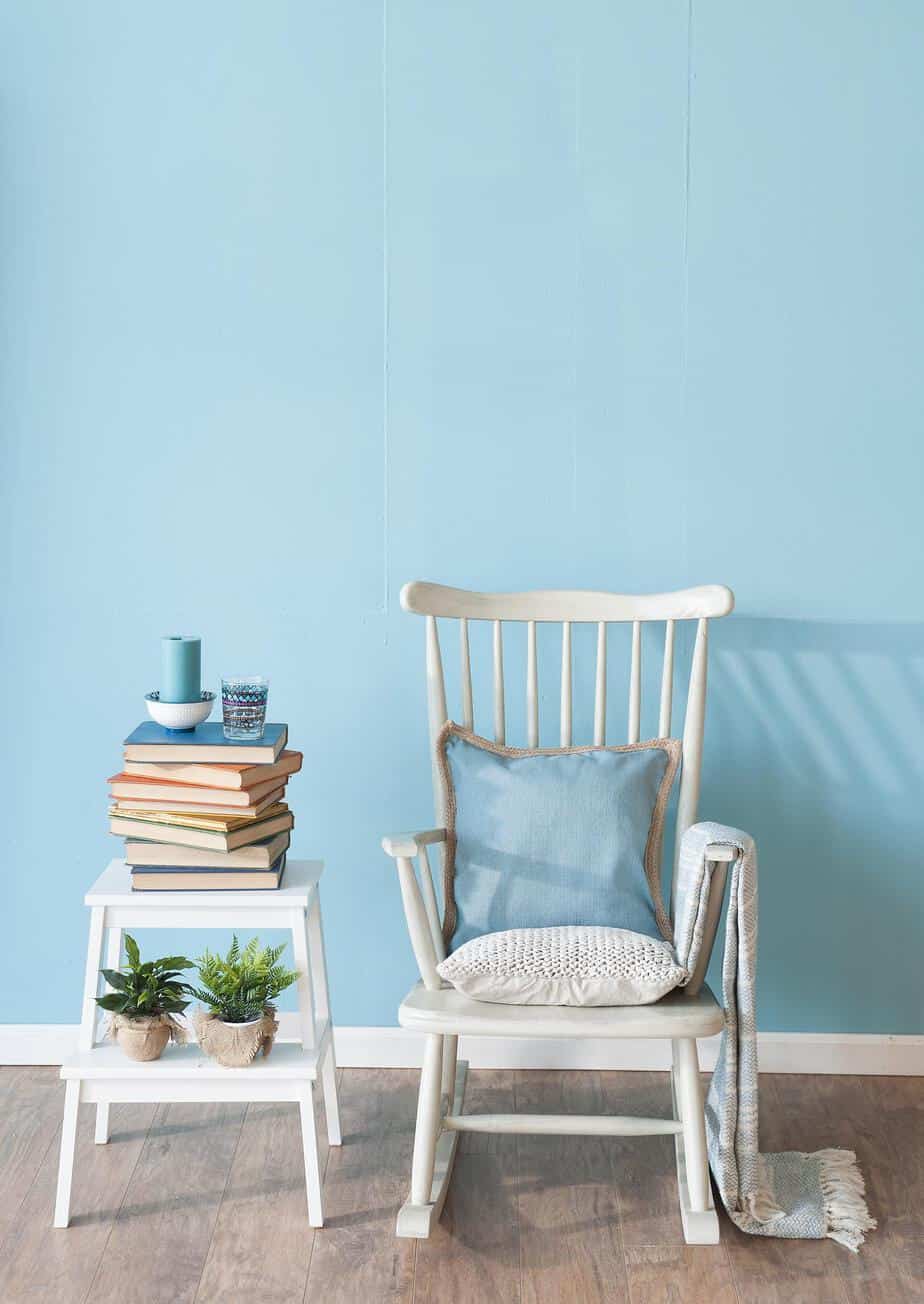 While most parents swear by their nursing chairs during the first few months of their babies' lives, this once invaluable piece of furniture soon becomes more of a nuisance than a help once baby is climbing all over the rocking pieces and endangering the lives of everyone around.
Rather than discarding your expensive nursing chair, give it a little TLC to help restore it to its glory days. A project like this is all about upholstery (and a repaint if you feel like it), so remove all the cushions and add new ones, or recover the original cushions if they're still in good shape. All furniture looks like new again with brand new fabric, so make a small investment now to give your old nursing chair a new lease on life.
If you're planning to use your rocker in a family living space, choose a bold print that will complement your home decor while still standing out. If you want to save it for future generations, choose a classic fabric that will stand the test of time. As long as it's structurally sound, your trusty old nursing chair can last practically forever (and your kids will thank you when they become parents).
Beverage cart (from changing table)
I realize we've already covered converted changing tables in this list. However, I feel that a DIY project like this one is particularly important once you've survived the first few years of parenthood.
A family home is simply not complete without a beverage cart (this obviously goes without saying). While any changing table with open shelves will do, we like one with delicately carved wood and a dark finish for extra class.
If you're repainting your changing table, make sure to sand and prime first, as always. For a more formal look, add glass shelves and swap old, tarnished metal fittings for shiny new ones. If you're planning to keep your beverage cart outside, don't forget a coat of waterproof stain or lacquer.
Once you're happy with your new drinks cart, stock for any and all drink-serving occasions. Keep it in the living room or dining room, or on the porch or deck (wheels make it instantly portable!) and you will be ready to serve drinks at any time.
---
If you liked this post, submit your email address below to get new posts by email:
Disclaimer:
This website is not a substitute for consultation with your health care giver. You should not use any of the exercises or treatments mentioned in this website, without clearance from your physician or health care provider.
Disclosure:
When I mention products, you must assume I will receive compensation for doing so. However, I only recommend products and services I myself use or believe in and would recommend to my own sisters and mother. Nevertheless, you should perform your own due diligence before purchasing a product or service mentioned in this website.