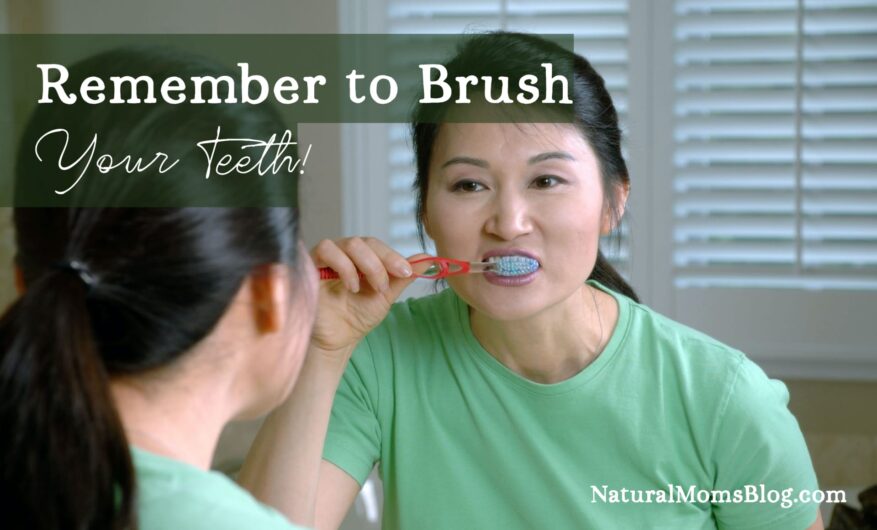 For some people, brushing their teeth is part of a nighttime or morning ritual that feels almost as natural as breathing. For others, brushing their teeth can feel like a huge chore and they might even forget to do so at times. Whatever the situation is, remembering to brush your teeth is a massively important task because it helps to protect them, keeps your breath smelling fresh, and also helps to ensure that there are no dental-related health problems.

Forgetting to take care of your teeth is a common health mistake that many people make, but it doesn't need to be such a problem. So to help you out, here are a couple of ways to help you remember to brush your teeth every morning and night.
Set an alarm to brush your teeth
One of the quickest and easiest ways to remind yourself to brush your teeth is to set a reminder. The best way to do this would be to use your phone. Use the Clock app or a custom alarm timer to remind yourself to brush your teeth at night and in the morning. If you have a set time that you go to bed each day then this is easy, but if you go to bed at different times (or wake up at different times) then it might be a little harder. However, setting a reminder is usually one of the better ways to remind yourself to do something, so try this method first.
Develop an interest in dental health
One of the better ways to remind yourself to brush your teeth is to learn a bit more about your teeth in general. A lot of people don't forget to brush their teeth–they just simply don't care. When you see the effects of not brushing your teeth and what it can do to your health, you'll probably pay a bit more attention to the dangers of not brushing. You can also take a bit more interest in oral health care in general, such as purchasing a teeth whitening kit to improve the overall appearance of your teeth, or getting some floss and learning how to clean in between your teeth. The more of an interest you develop, the easier it'll be to have teeth brushing on your mind.
Keep your toothbrush somewhere obvious
To remind yourself to brush your teeth, keep your toothbrush and toothpaste somewhere obvious in the bathroom. Place a little tumbler on the sink in the bathroom that you use the most, and place both your toothbrush and a tube of toothpaste inside of it. If you leave it by the sink, you'll constantly see it and be reminded of it whenever you go to wash your hands or use the toilet. You don't want to clutter up your counters or sinks when you do this. If you can't leave it by the sink, then you could leave the tumbler by your bed so that you see it whenever you wake up or before you go to bed.
---
If you liked this post, submit your email address below to get new posts by email:
Disclaimer:
This website is not a substitute for consultation with your health care giver. You should not use any of the exercises or treatments mentioned in this website, without clearance from your physician or health care provider.
Disclosure:
When I mention products, you must assume I will receive compensation for doing so. However, I only recommend products and services I myself use or believe in and would recommend to my own sisters and mother. Nevertheless, you should perform your own due diligence before purchasing a product or service mentioned in this website.