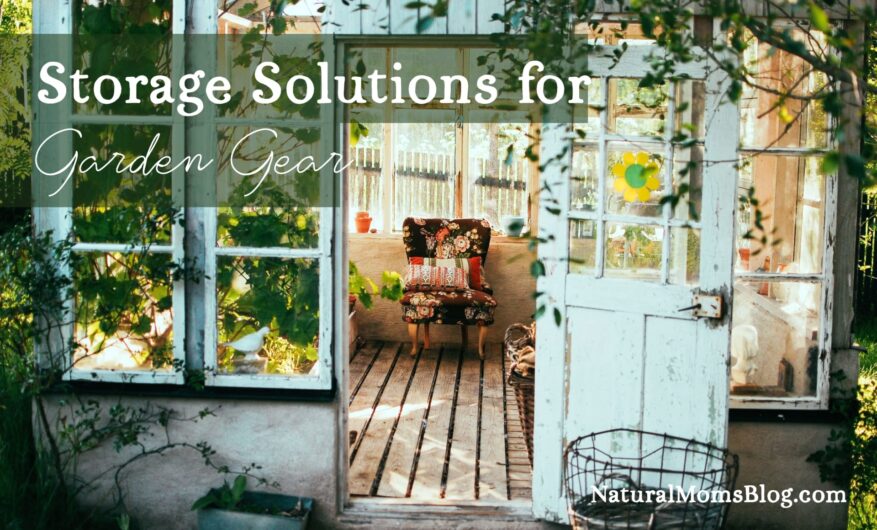 Are you looking for an efficient and effective way to store your garden equipment? A well-organized storage system can help keep your gardening tools, supplies, and accessories organized while saving you money in the long run. Whether you're a hobbyist or a professional gardener, having a creative storage solution will make life easier.
This article will discuss some of the best storage ideas for garden equipment that you can use to maximize your space and make sure everything is accessible when needed. From simple DIY solutions to more elaborate options, we've got something for everyone who wants to keep their yard clean and organized.
Hang It Up
Hanging your tools is a great way to get them off the ground and turn an otherwise cluttered space into a neat area. Utilizing wall space is also a great way to keep tools within reach. Hooks are easy to install and come in various shapes and sizes, so you can find something that fits your needs.
You can hang anything from rakes, shovels, hoes, garden shears, wheelbarrows, ladders, and more using hooks or pegboard systems. If you have heavy-duty items like chainsaws or leaf blowers, consider mounting them on the wall with brackets or shelves. This will help keep everything secure and off the ground where it could be damaged by moisture or dirt.
Labeling Containers
Labeling your containers is a great way to keep everything organized and easy to find. This is especially helpful if you have multiple similar items, such as various gardening tools or supplies. You can label the containers with waterproof markers or stick-on labels, making them easier to identify. If you have limited space, consider using clear storage bins that are stackable and labeled accordingly.
Workbench Organization
If you have a workbench in your garden shed or garage, use it to store small garden equipment like spades and trowels. Place them orderly on the benchtop while keeping larger tools out of the way. Alternatively, you can install a pegboard on the wall above the workbench and use it to hang smaller items or even paint cans or containers of soil.
Make Use of Shelving
Shelves are great for organizing and storing garden supplies, tools, and accessories like plant pots, fertilizers, and seed packets. You can buy ready-made shelves from your local hardware store or build your own customized options if space is limited in your shed or garage. Shelves are also great for displaying items such as plants, flowerpots, birdhouses, and other decorative pieces that you want to show off in your garden.
Utilize Pallet Racking
If you have large tools or equipment that need to be stored securely, consider using pallet racking. This type of storage system allows you to move items off the ground and store them in an organized fashion. It's perfect for storing heavy-duty items like lawn mowers or tractors and smaller items like gardening gloves or hand trowels.
Rent a Storage Unit
If you're short on space at home or don't have a shed or garage, consider renting a storage unit. This is ideal for storing large items like lawn mowers and gardening equipment that won't fit in your house. Many storage units come with shelving and racks so that you can organize the contents easily. Plus, they offer climate-controlled options if needed, which helps protect your garden tools from rust and other damage caused by moisture. At StorageArea.com, you can find a variety of self-storage units in sizes to suit your storage needs.
These are just some of the best storage ideas for garden equipment that you can use to ensure everything is kept neat and tidy. With these solutions, you can maximize your space while keeping all of your gardening supplies secure and accessible when needed.
---
If you liked this post, submit your email address below to get new posts by email:
Disclaimer:
This website is not a substitute for consultation with your health care giver. You should not use any of the exercises or treatments mentioned in this website, without clearance from your physician or health care provider.
Disclosure:
When I mention products, you must assume I will receive compensation for doing so. However, I only recommend products and services I myself use or believe in and would recommend to my own sisters and mother. Nevertheless, you should perform your own due diligence before purchasing a product or service mentioned in this website.