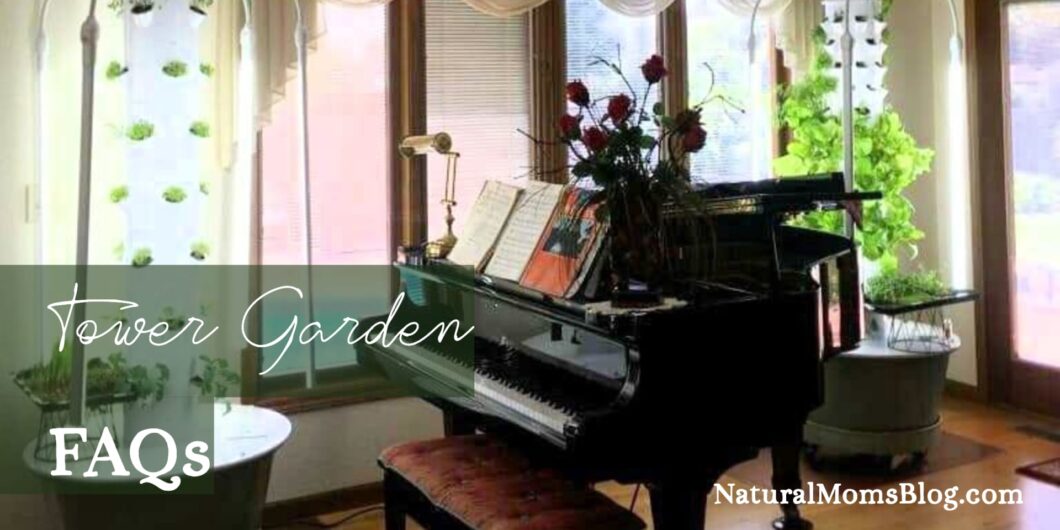 You probably have a ton of questions after seeing a Tower Garden. That's why I did an ask-me-anything session and recorded it.

I covered:
- Where's the soil? (14:20)
- What can I grow? (16:19)
- How big is it? How much room would I need inside? (21:28)
- Where should I put it? (24:08)
- Does it make noise? (25:21)
- Can you program when the lights come on? (27:17)
- How much maintenance is required? (29:14)
- How much electricity does it use? (32:53)
- Is to produce organic? (35:32)
- Do they increase humidity? (38:08)
- How much is it? (38:58)
- Is it worth it? (42:40)
- How do I join? (48:59)
- Why can't I make my own growing system? (52:01)
- When does the water have to be completely replaced? (56:16)
- How many seeds per growing pod? (56:27)
- How do you keep pets away? (56:58)
- When can you harvest? (59:19)
... and more!
Do you have questions about the Tower Garden that I didn't cover? Message me on Facebook or Instagram and I'll be happy to respond.
The Tower Garden can be the best solution for anyone looking to grow leafy greens, herbs, and other plants, whether outdoors or indoors, all year round.
---
If you liked this post, submit your email address below to get new posts by email:
Disclaimer:
This website is not a substitute for consultation with your health care giver. You should not use any of the exercises or treatments mentioned in this website, without clearance from your physician or health care provider.
Disclosure:
When I mention products, you must assume I will receive compensation for doing so. However, I only recommend products and services I myself use or believe in and would recommend to my own sisters and mother. Nevertheless, you should perform your own due diligence before purchasing a product or service mentioned in this website.