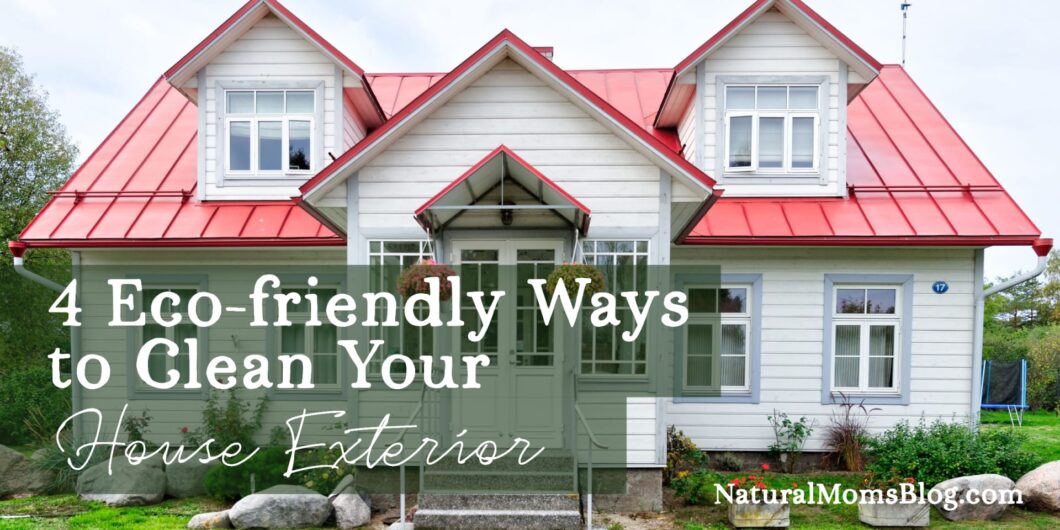 An act as simple as cleaning your home is a major way to clear the clutter in your home and your mind. Medical experts have undertaken studies that show that keeping your home clean is a great way to achieve happiness and improve your health while thoroughly enjoying your space. When cleaning, we consider only our homes' interior spaces and elements. Every home's exterior needs tender loving care if we're looking to enjoy holistic health and healing from our cleaning processes. If you're looking to clean your home exteriors, we show you eco-friendly ways to scrub up without dirtying the world around you.
1. Wash your bricks and paving
Removing grime, dust, and mold can be done in myriad ways when your house is made of bricks or possesses elements made from brick and concrete, such as your paving. One of the most common ways to clean bricks is via pressure washing, where a small amount of water is sprayed using intense pressure on your bricks.
Another method is starting with a broom or leaf blower to remove dust before cleaning up your bricks with a water hose. Be sure to tackle any cobwebs and leftover stains. After doing so, you can combine a mixture of dish soap and salt into a uniform paste. This should be applied onto stains with a sponge or paintbrush and left for up to 15 minutes before rinsing.
2. Wash your siding
Your house's siding is another element that needs a lot of attention when cleaning. Experts advise that homeowners avoid pressure washing for their house siding, as too much of it can cause major damage to the siding materials. If your house has vinyl siding, you'll benefit more from using a wet cloth, soft brush, and a water hose to remove any potential stain, dirt, and dust. For an extra touch, you can clean your siding with a white vinegar solution—a tried and tested eco-friendly cleaning method.
3. Don't forget the driveway
Every part of your home's exterior will benefit from a thorough cleaning session, even the driveway. Our driveways are usually stained and in dire need of scrubbing. Their diet is often caused by car spills and rain drainage, which can leave our driveway an unsightly mess.
As much as possible, avoid using chemical cleaners when cleaning your driveway. If the driveway is made from asphalt or concrete, all you need to do is weep away any debris or dust before rinsing it down with water. For all stubborn stains, never fret; use baking soda to clean up that mess. Apply your baking soda to the affected areas and wait 15 minutes before rinsing it.
4. Lemon for windows?
There's no better and more eco-friendly method of cleaning your windows than lemon juice and vinegar. This non-toxic cleaner breaks through the toughest stains and buildup on windows. A single use of the mix leaves your windows streakless and sparkling.
To make this mixture, mix a teaspoon of dish detergent, half a cup of vinegar, and 3 cups water. Shake your bottle before spraying the content on affected areas and use a microfiber towel to clean the residue.
Your home's long-term maintenance and appeal rely heavily on how it looks on the outside; thus, cleaning your home's exterior should be paramount. Taking away all spills and stains keeps your home attractive and saves you from making huge replacements or costly repairs in the future.


---
If you liked this post, submit your email address below to get new posts by email:
Disclaimer:
This website is not a substitute for consultation with your health care giver. You should not use any of the exercises or treatments mentioned in this website, without clearance from your physician or health care provider.
Disclosure:
When I mention products, you must assume I will receive compensation for doing so. However, I only recommend products and services I myself use or believe in and would recommend to my own sisters and mother. Nevertheless, you should perform your own due diligence before purchasing a product or service mentioned in this website.