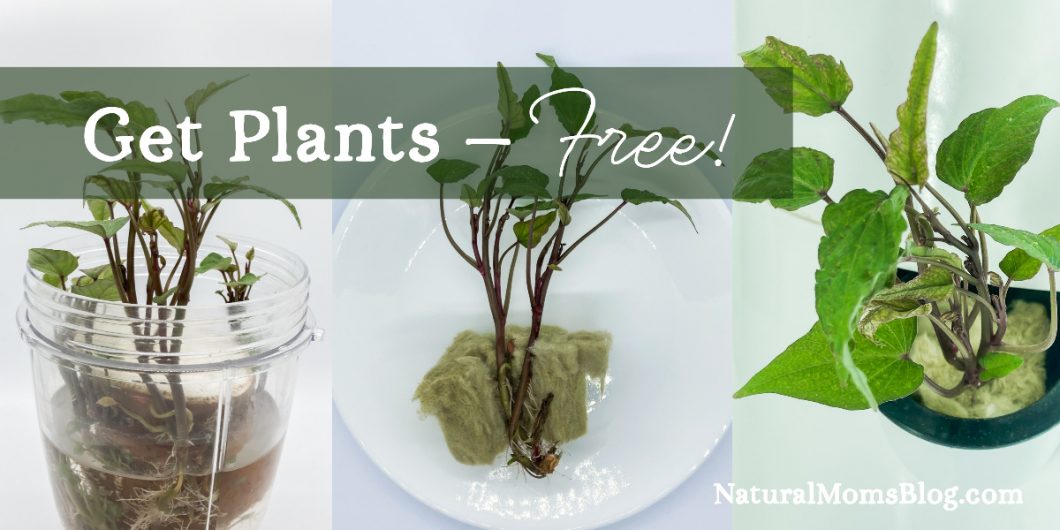 Beware: Growing your own edible foods will get you hooked on … growing more!
Before you know it, you're buying more seeds and seedlings.
And even though each one isn't expensive, they sure can add up.
But don't worry.
Even if you have a tight budget, you can still get new plants, whether for your Tower Garden or in-soil garden.
3
ways for you to get free plants for your Tower Garden and in-soil garden
How to Get Free Seeds
I can think of at least three sources of free seeds:
Ask your gardening friends if they have some seeds they're willing to share with you. This is how I've been able to grow mustard greens, okra, and cilantro. I've also grown Cuban oregano, New Zealand spinach, mint, and other valuable plants from cuttings generously shared by friends. When I'm in gardening stores, I'm always amazed at how much money I've saved by getting plants free from my friends!
Find a seed exchange community in your area. Try looking for one on Facebook. Or start one yourself!
Another way to save on seeds is by learning how to harvest seeds from your own plants. Generally, the process goes something like this:
Let the plant go to seed. Some plants, like lettuce, become bitter when they bolt or produce seeds, so you won't be able to harvest from them anymore.
Wait for the seeds to mature and dry.
Harvest and store the seeds.
Regrow Kitchen Scraps
A number of vegetables and herbs can be started from kitchen scraps. I've successfully propagated scraps of:
Lettuce
Spring onion
Watercress
Sweet potatoes
Lemongrass
To transfer to the Tower, follow these steps:
Slice a rock wool cube into two.
Place the regrown plants between the rock wool pieces, with the roots sticking out underneath. Secure with a rubber band.
Pop the plant, rock wool cube and all, into the Tower Garden.
Start Plants from Cuttings
Another way to get free plants is by propagating new ones from cuttings. As with seeds, you can get cuttings either from your friends or from your own plants.
As you can see, you can easily expand your garden without spending another dollar on seeds, seedlings, or starts.
Running Out of Space for Edible Gardening?
As you acquire more new plants, you may find yourself running out of space for them.
The Tower Garden allows you to plant dozens of plants in a small corner of your home or yard.
If you have a Tower Garden Flex, consider getting the Extension Kit. This lets you grow an additional 8 full-sized plants — for a total of 28 plants — within a 3 x 3 feet space.
You don't have to break the bank if you want to expand your garden with new plants. You can get seeds, seedlings, and regrown plants for free. And if you own a Tower Garden, you can grow dozens of plants in a small space, so keep growing!
---
If you liked this post, submit your email address below to get new posts by email:
Disclaimer:
This website is not a substitute for consultation with your health care giver. You should not use any of the exercises or treatments mentioned in this website, without clearance from your physician or health care provider.
Disclosure:
When I mention products, you must assume I will receive compensation for doing so. However, I only recommend products and services I myself use or believe in and would recommend to my own sisters and mother. Nevertheless, you should perform your own due diligence before purchasing a product or service mentioned in this website.